WIREFRAME
I started the process making a quick Wireframe exploration on Adobe XD to practice and learn more to design and make a product thinking about the User who would interact and to make sure 
that navigation and experience are also flowing.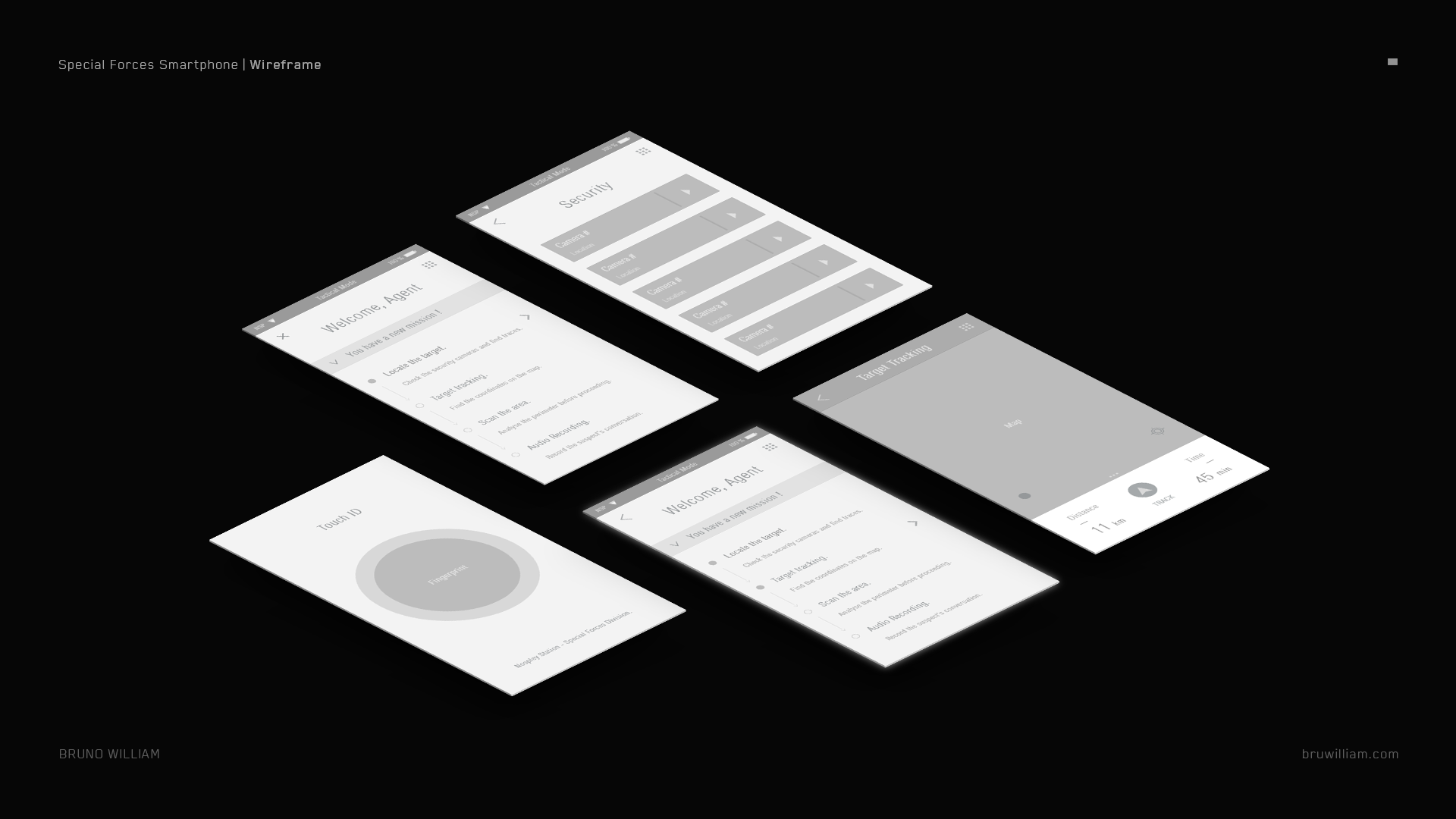 UI CONCEPT
One of the most important things about the UI design for that project was the way I could show the information to the fictional Agent who would interact with that device. 
Assuming he would be on a mission, the information should be quick and clear right in the palm of your hand.